Methodologies and Solutions
We have methodologies and solutions prepared to address special client needs. Whether it is a matter of helping to implement an internal production model or producing ad-hoc content, we are prepared.
Our Production Methodology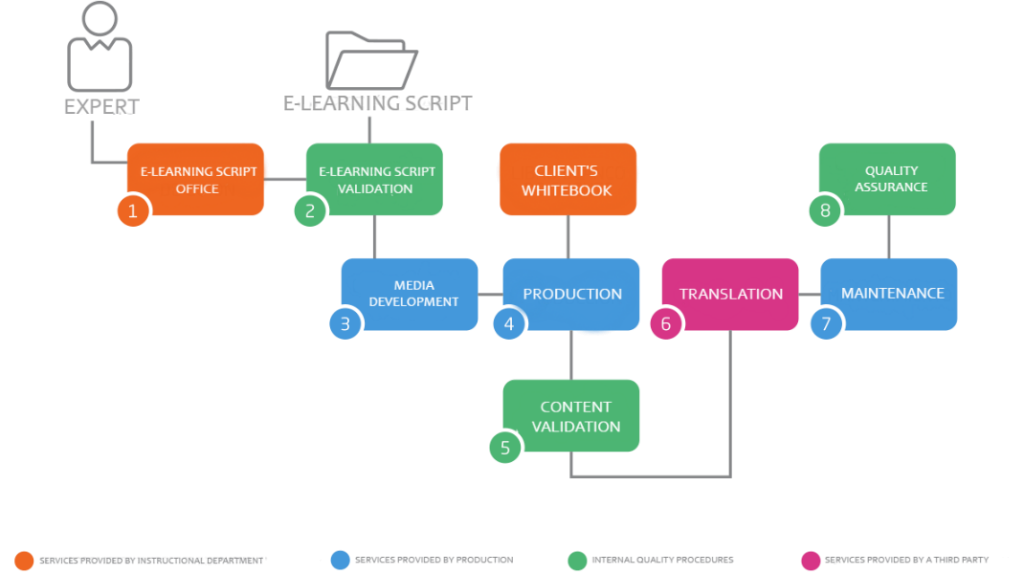 The contents are one of the pillars of learning. A careful and well-adapted product guarantees an effective learning process.
We're trusted across 3 Continents